Here's another hand me down. Just like the
chair
from yesterday, this drop leaf table was in our house growing up. I remember it being in our living room.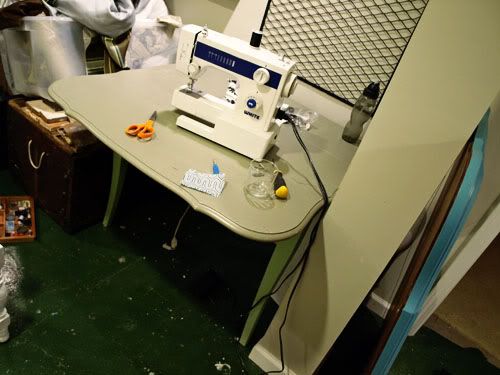 When I moved out I totally stole it.
No, no. My mom was happy to cast it off on me. Promise.
Back in the day (13ish years ago?) I painted it two different shades of sage green to match the chair.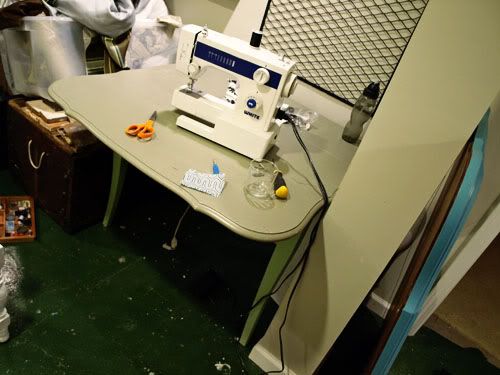 But now I think it's begging for something more bold.
A black top and white legs suits it well, don't you think?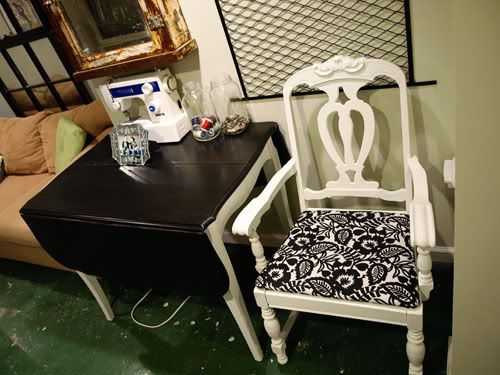 Here is the pair together in my work area in the mom cave.
Looking good! (except that faded denim pillow. How'd that get in there? That's not staying).
What I like most about this table is the versatility. With the drop leaves down, the table and chair fit snugly side by side.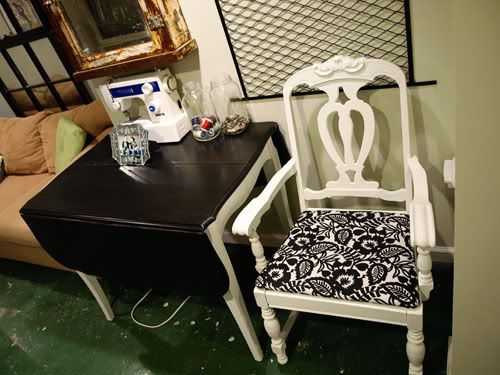 I can flip out one leaf for more room, and sort of a desk.
If I have a project that requires lots of room, I can flip both sides out.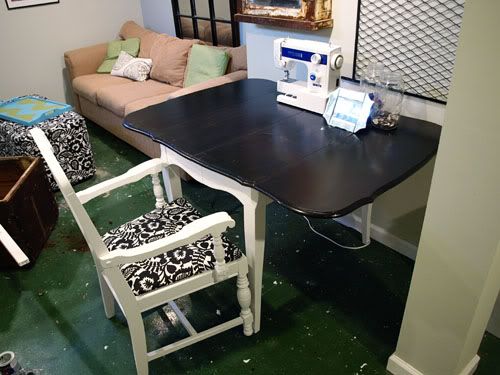 And then put it all aside when I'm done.
Nice!
Before: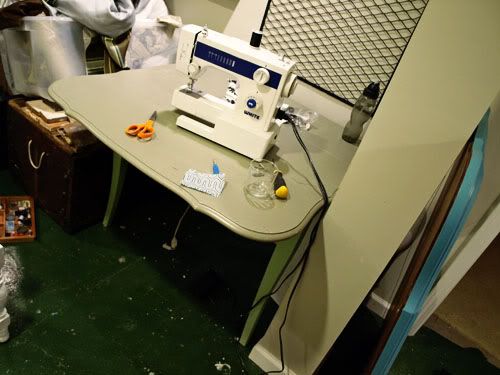 After: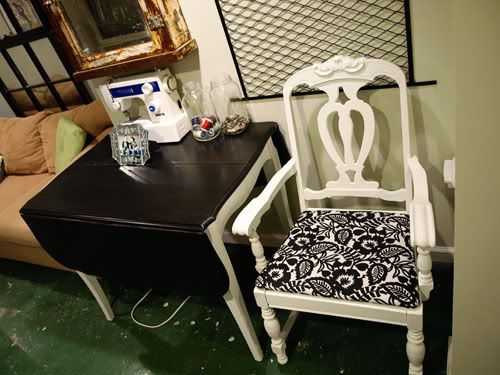 Linking to some of
these
great parties.
Now go make something!