Funny story. My in-laws don't always understand my "junk habit" (neither does my husband for that matter). Sometimes they see something in my house and say "How did you think to use that?!" My answer is always the same.
I have no idea.
Even though they don't get it, they do pass along a few things they think I'll like. One time it was two grimy old windows. I think they thought I was a little nuts for taking them. But I cleaned one up and did this with it.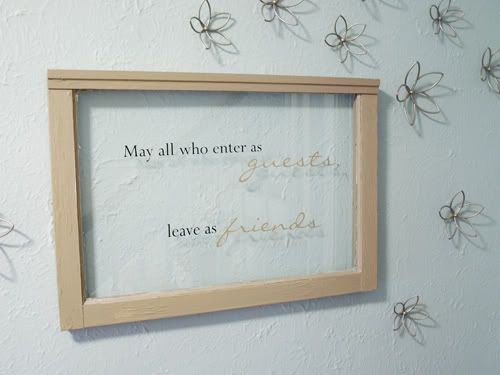 My mother in law saw it and wants one too! ha! They gave me the windows and now she's getting one back. Let's make her one, shall we?
Start with a nasty old window with one large pane of glass.
Hopefully yours won't be this nasty.
But hey, they were free, right?!
I cleaned it with a stiff brush and some sandpaper to get all the loose paint off.
I painted it with some tan paint (I didn't even tape it off. Oooo. Dangerous).
Next I sanded it lightly with some sandpaper, and took a razor to the glass to clean off some of the hard gunk and stray paint drips. Then I cleaned the glass with glass cleaner. Until I was left with this.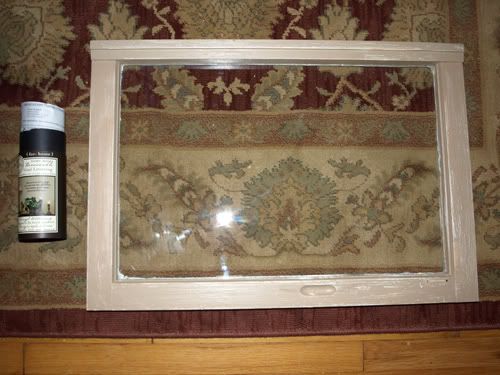 If you haven't bought vinyl graphics before, I think this one came from Hobby Lobby and comes in a container that looks like this.
Follow the directions to adhere the vinyl to the glass. You should end up with something like this!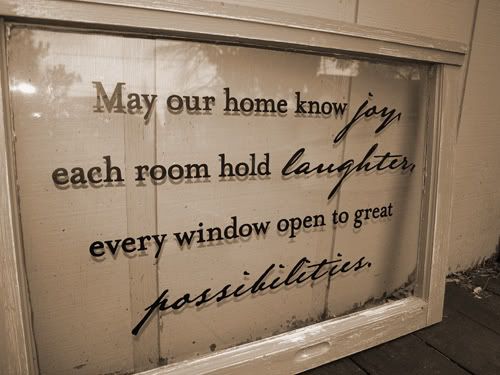 To hang it, you can find little hangers that pound right in. I peeled this off a frame I'm not using, but I have also bought them at Lowes.
Let's see the before and after, shall we?
Before.
After.
I think it's really lovely. Make one yourself!
Linking to some of
these
parties.