Spring is in the air. If you live in a colder climate like me, perhaps you're ready to spend some more time outdoors.
I have been looking for just the right inexpensive outdoor candle lanterns for some time. I was searching for something that had a protective cover, so the inside of the lantern wouldn't get dirty from outdoor debris if I left it outside.
Then these applesauce jars caught my eye.
Why not?
With young children we go through quite a bit of applesauce. It seems such a waste to put nice jars in the recycling bin, but I never had a good idea of how to use them. Until now.
I scraped the labels off with a razor.
Then grabbed some oil rubbed bronze spray paint for the lids.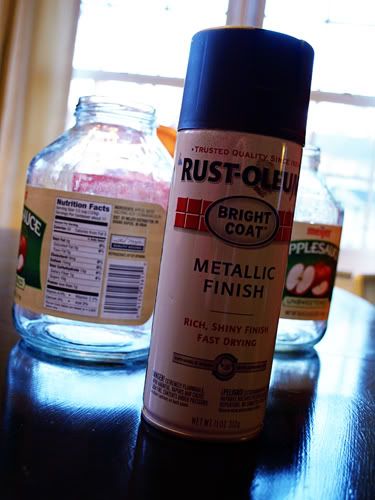 A couple quick sprays is all it took. I "borrowed" some sand from my kids' sandbox and added some votive candles.
Now to enjoy the evening light.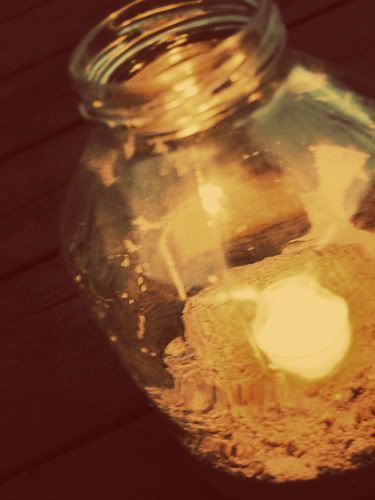 They go quite nicely with my
wine bottle vase
, don't you think? ha! And they'd be easy to "jazz up" (if that's your thing) with twine, or you could etch something on there. Or just leave them plain. I think they're pretty as is!
Are you working on anything outdoors for spring?
Linking to some of
these
great parties.
Now go make something!