There's a support post in my mom cave.
And apparently if something stands still long enough, I'll put a decorative paint treatment on it. Like
here
. And
here
. And
here
.
This time I decided on horizontal stripes.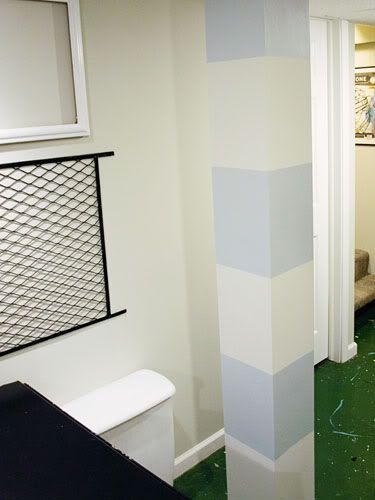 Pretty!
Mixing three different wall treatments in one room... too much? Plain,
painted wallpaper
and stripes. Do I need a decorative-paint-treatment intervention?
Eh, the colors are subtle. It's working for me.
Since I have to work around this column anyway, I have a plan to add a gift wrapping station, made from wood scraps and a dowel. But it will require some minor building. Maybe Mr. RBR will give me a lesson.
Stay tuned!
No go make something!