It's not mine! Waaaaah...
I'll show you one before and after just to make sure you go over there. Because once you see it, you will be so glad you did. Or maybe you'll be like me and feel sad that you have the ugliest kitchen ever. (I bet mine's uglier)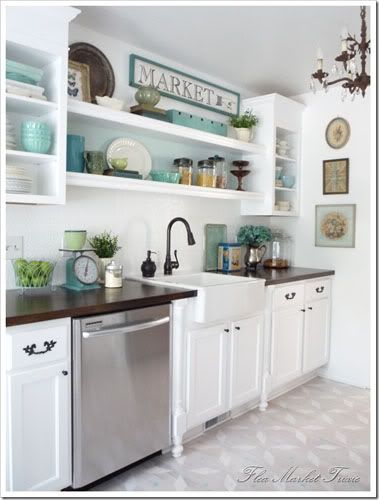 OK, ok, ok. One more.
Holy crapsticks.
I have no idea what that means. It just came out.
Now please, do go over to Trixie's and give her some bloggy love on a project incredibly well done.
The kitchen reveal is
here.
The
cabinets
were unfinished oak. Trixie painted them herself (6 coats!).
Here's
how she made the table in the breakfast nook.
PS. Trixie has no idea who I am, and we have never met. I am just a random kitchen-luster.
Now go make something!