I don't always get things right on the first try. But sometimes if I keep trying I can get something I like.
I changed the configuration of the toy room and decided that we needed a coffee table instead of end tables. Problem is I only have one coffee table and it's being used in another room. I thought about buying one... even a cheap one. I decided I'd prefer it had storage, for all of these toys that keep multiplying. Then my eyes happened on a white toy box we already own and the wheels started turning.
Duh, why don't I turn
that
into my coffee table.
So I did.
First I removed the slats on the top to make it more "coffee table-like". I scrounged around the basement for some wood filler to fill in the dowel and screw holes. I found three kinds, but two of them were dried out.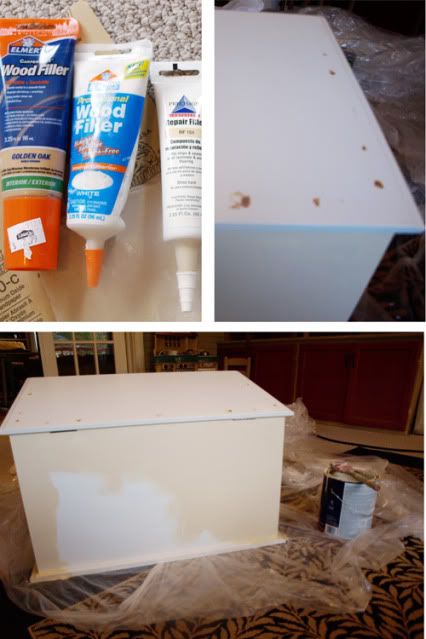 I filled the screw holes and let it dry. Filled in the holes again and let it dry. Then sanded the wood filler flat.
I decided to paint it cream.
Something wasn't right.
I distressed it and rubbed it with some wood stain.
Better.
But still not right.
Back to the drawing board. I decided it was just too light for the rug, and the cream color was clashing with other creams in the room (I hate it when my creams clash. lol). So next the toy box, ahem,
coffee table
went dark.
I had some leftover "custom" (meaning I mixed a couple browns together in a disposable container) brown paint from the
boys' room.
The bottom of the
coffee table
went brown, and I painted the top black.
Better already.
Next I rubbed a little black paint over the brown with a rag.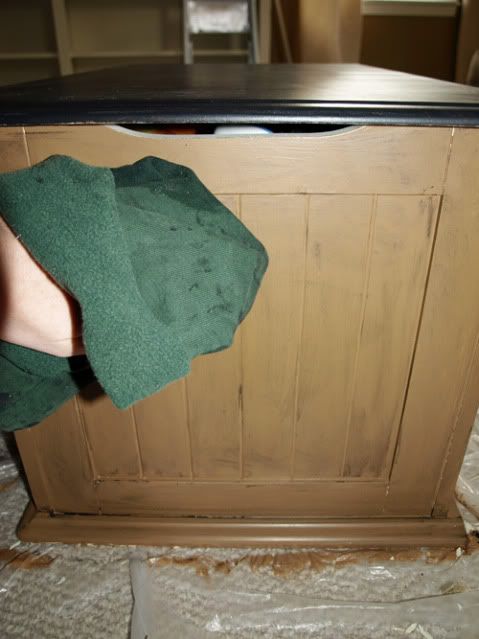 Then distressed the finish pretty heavily with some elbow grease and sandpaper. I left the black top as is.
As you can see I never even took the toys out! lol
A little more wood stain (rubbed on with a rag) over everything, and it's done!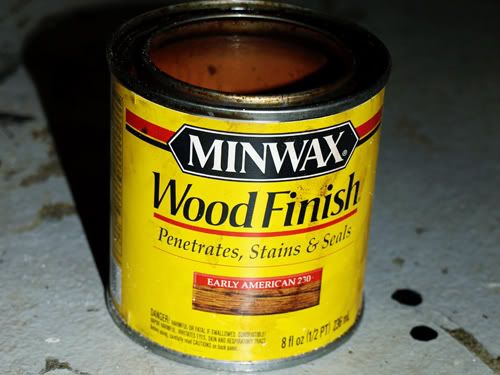 From toy box to coffee table basically for free. Everything I used I already had on hand.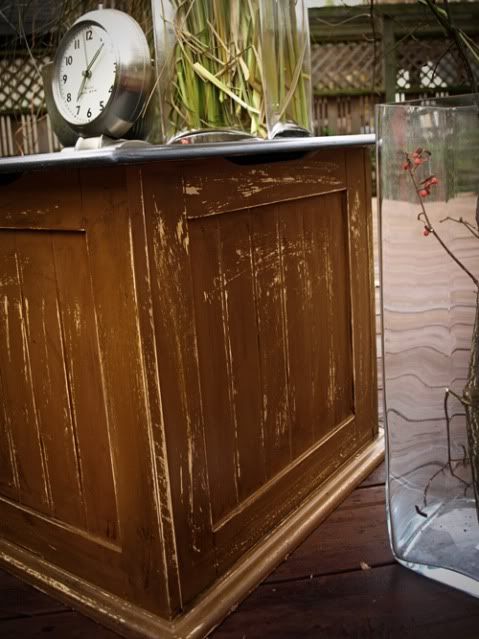 What have you turned into your coffee table?
Linking to some of
these
parties.