I went on an antique outing the other day just for fun. Sometimes I'm guilty of thinking you can't get many good deals there, but that was definitely not the case!
Soon after walking in I stopped dead in my tracks. A Korean doll. Worn, but still beautiful. Wearing a
hanbok
(traditional Korean dress, worn on special occasions). I don't know that much about traditional Asian dress, and the differences between cultures, but in this case the striped sleeves were a dead giveaway (not that all hanboks have striped sleeves).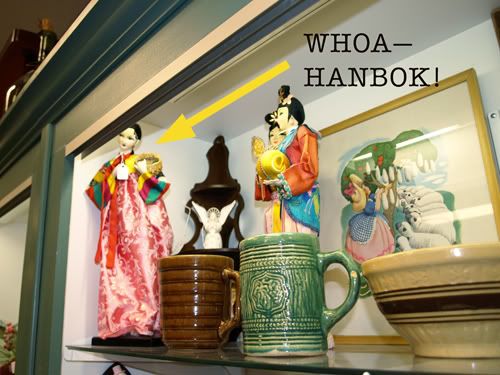 Just $12. Mine.
OK.
Delaney's
. I knew she'd look outrageously gorgeous in Delaney's room.
She had some lovely companions too, although I don't know their origins.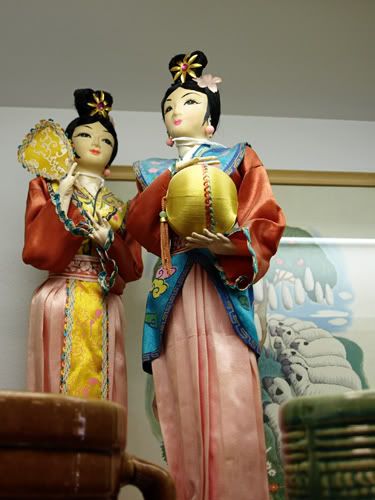 Even a little baby being watched over by Santa! ha!
I also found these baskets.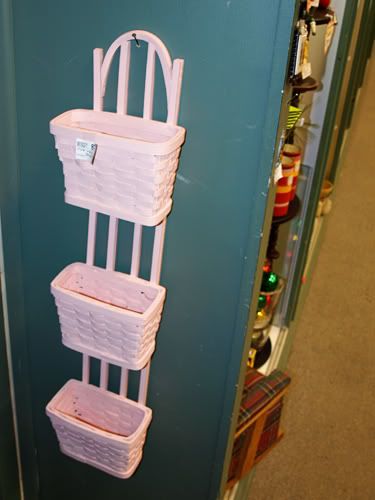 Already pink for $8.95!? Mine.
I mean Delaney's.
I thought it'd be perfect for hair pretties.
Look how pretty the doll looks in her new home, atop Delaney's dresser.
Turning out to be a perfect room for a Korean princess.
Does that green frame look familiar?
I bought it on my
Thrifty Outing
for 99¢. More on what I did to it later.
And how about those paintings above the dresser? I love how they turned out.
Here's a before.
Just one thing I'd like to do yet. The jewelry box looks like a big white blob with all the pretty patterns. So that will just have to change.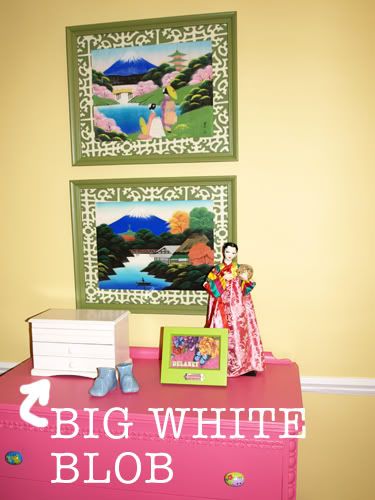 Do you have a pretty girl's room to share?
Linking to some of
these
parties.