Are you having a happy holiday? We're heading over the hill and through the woods to grandmother's house. My two grandmothers are still living--at 88 and 89 years old! Now that's something to be thankful for. So while I'm stuffing myself silly, enjoy some pictures from a recent shopping trip.
It's a potentially dangerous situation, but I have an antique mall within walking distance of my house. I try to limit my trips there for obvious reasons. But I hadn't been there in awhile, so one Saturday on the way to get groceries I stopped... just to... see. Yeah that's it.
I wasn't disappointed. Lots of lovely things, and some bargains too!
I talked about these Asian dolls yesterday. So pretty.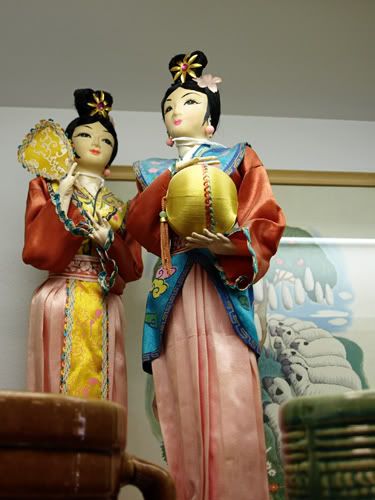 Loved this coat rack for $11! (hmmm, do I have a spot for this?) I am so in love with this pear green-ish color.
Simple, but lovely mantle.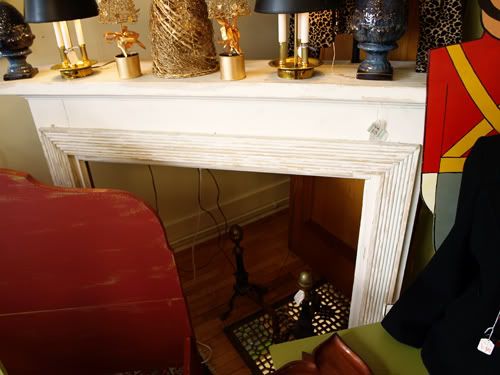 I think this toy soldier was meant for Christmas decoration, but he'd be SUPER cute in a boy's room too. So hard to find cute boys stuff. I think he was on sale for $21!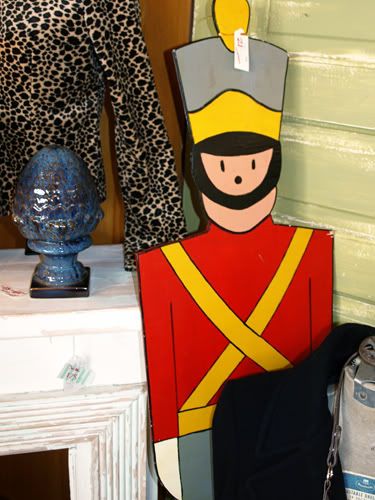 One thing I didn't take a picture of... four cute children's folding chairs. I went back the next day and bought them. I put two in the boys room. I'll show you soon. $12 each.
Of course it wasn't all inexpensive. LOVE this vignette. Especially the mirror.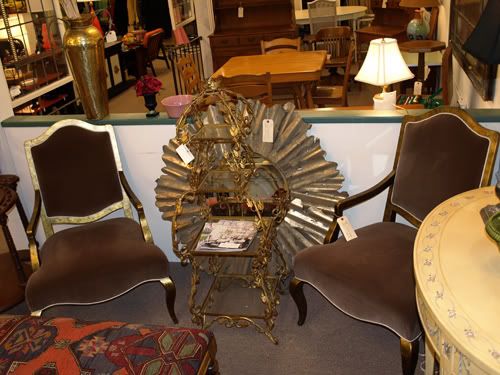 A bit out of my price range though. OUCH.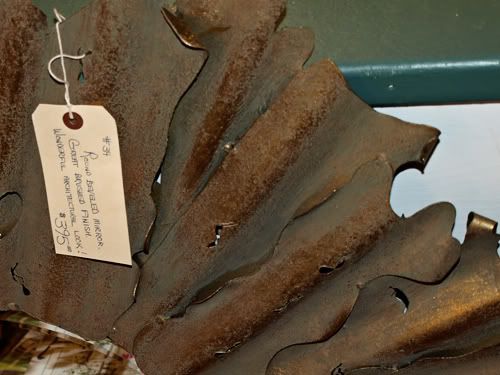 Do you have a favorite place for unique finds?