Since my oldest only just started preschool, this whole school thing is new to me. And at the last minute I panicked--I need to get a teacher gift. What to get, what to get.
I made them (the teacher and the assistant, both women) felt flowers. Felt flowers again! I can't help it I think they're so lovely. And so I made a third for myself.
I made them in cream. So beautiful for winter, don't you think?
A new addition is a hair clip on the back. So you can pin it or clip it.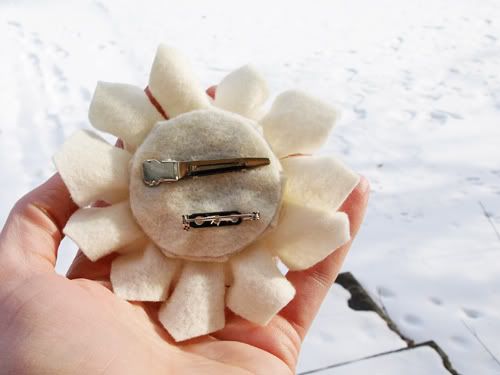 Here are the pins and clips I used. I just hand sewed them on before gluing it together.
Ahhh. Lovely.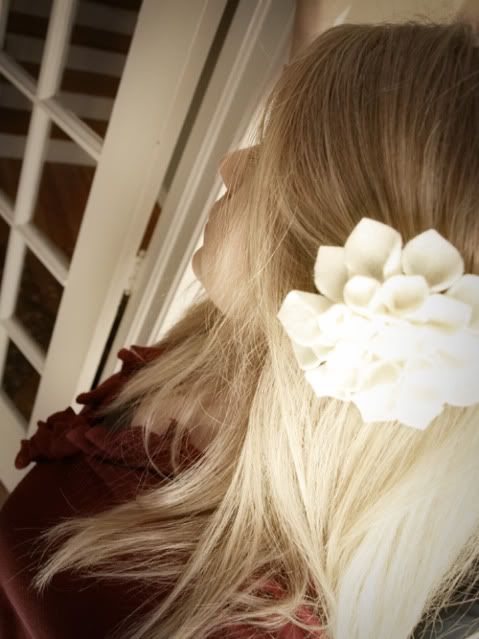 The original tutorial I used is found
here.
Linking to some of
these
great parties.