It's that time of year! I started decorating for Christmas. Honestly I started with the mantel to enter it at the
Lettered Cottage.
You should too! Love all those gorgeous mantels.
Here's our mantel this year, decorated in a garden theme. I think it's really interesting that there are no ornaments, no wreaths, no lights, none of the glitter I'm seeing elsewhere in blogland (which I do love)... and yet the look is unmistakably Christmas.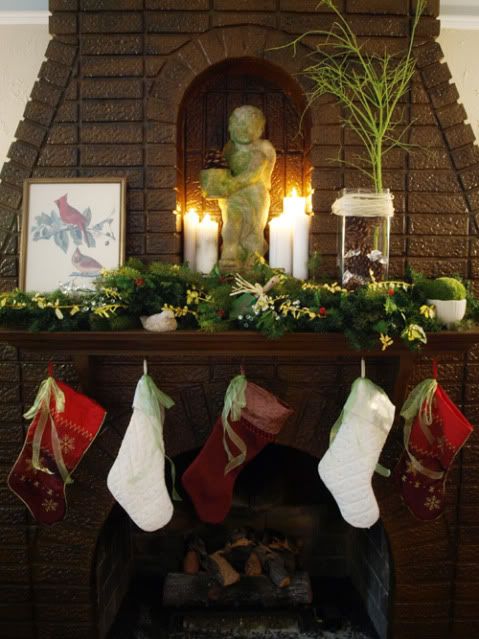 Our fireplace has this large built-in niche. I knew I needed something great to fill it. I usually have a carved wooden spire in there, and I fully intended to leave it... until I spotted this angel in our yard. I knew instantly the proportions were right. I love it so much I might just leave it there.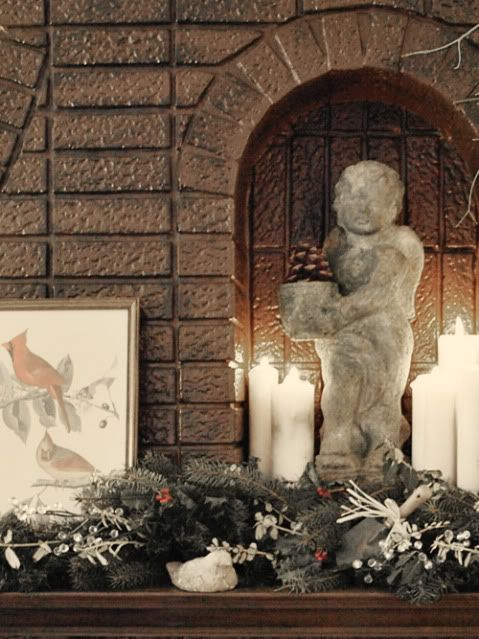 I love to bring in things from the outside for decorating. Usually that means branches and flowers, but why not statuary?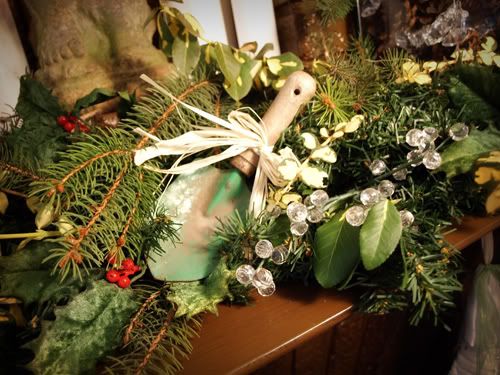 Or my children's worn garden trowel?
I am in love with that bright lime/pear/some-sort-of-fruit green. And I loved how the moss on the angel had that sort of tone. So I sprayed a branch lime green with some leftover spray paint.
A little fake moss ball (which is there year round) in a thrift store vessel.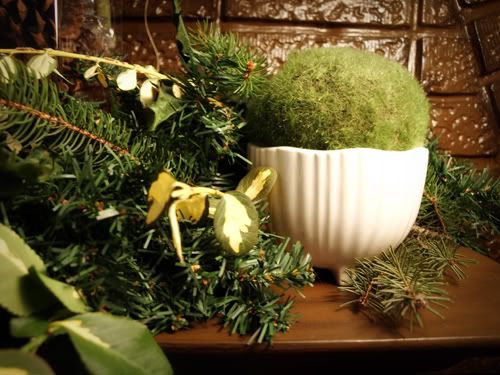 For the greenery, I started with two fake evergreen garlands. I added real clippings from the outside, some fake holly, and two clear beaded sprigs.
To complete the vignette, a terra cotta bird and a vintage cardinal print.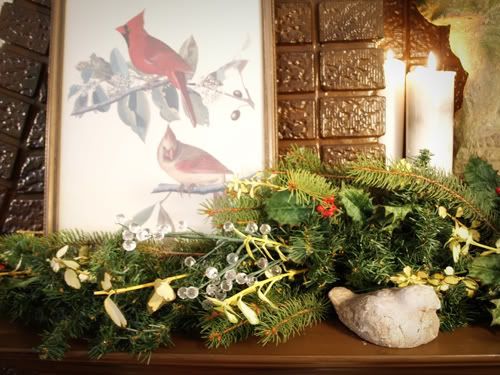 I tied some green ribbon on our existing stockings for an additional shot of green.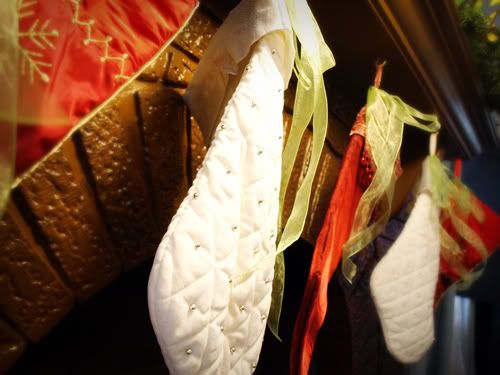 And there you have it!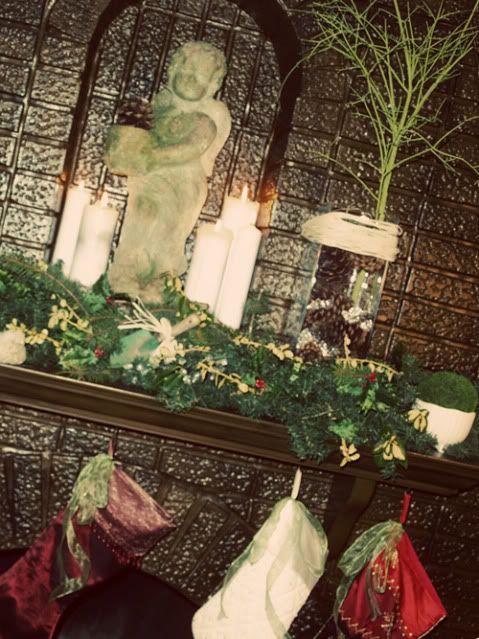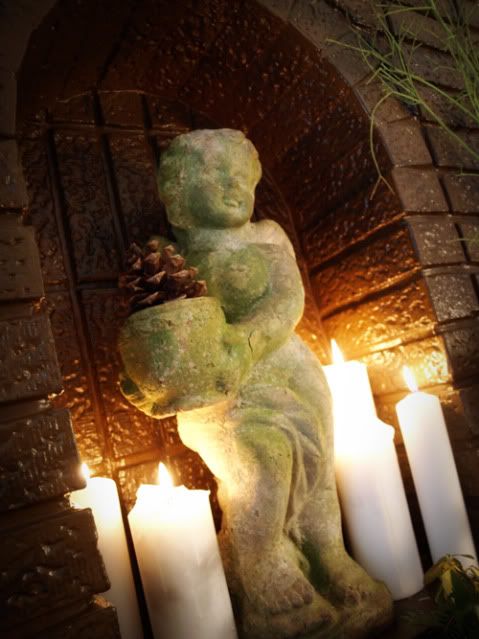 Merry Christmas!
Linking to some of
these
parties.