Photos from
Day 3
: Our room and visiting Tae Kwon Do Federation Headquarters, Kukkiwon
Our little (messy) room.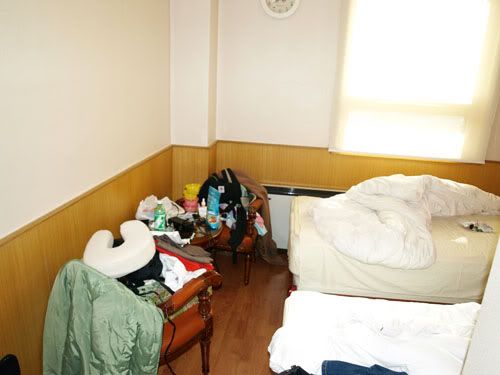 That's pretty much all there was to it!
Our view.
Mr. RBR at the gates of Kukkiwon.
The Kukkiwon museum.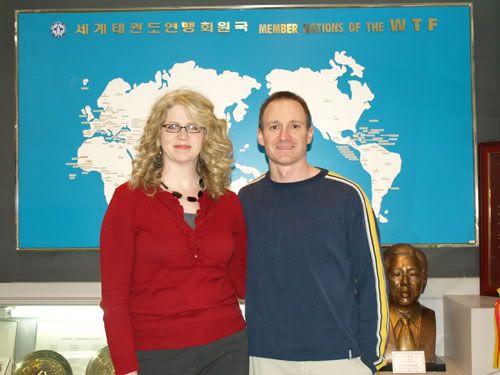 The ceiling of the stadium was covered in HUGE flags. It was very pretty. Picture didn't do it justice.
Mr. RBR ready to practice his skillz. ha!