Last summer was the first year our dune truck had more than a couple seats, so we could use it as a family.
I grew up doing this with my family, and I'm really happy we can continue what was a really fun tradition.
So what do we "do", exactly? Well, we go for rides of course, but we also...
See the sights.
Go swimming.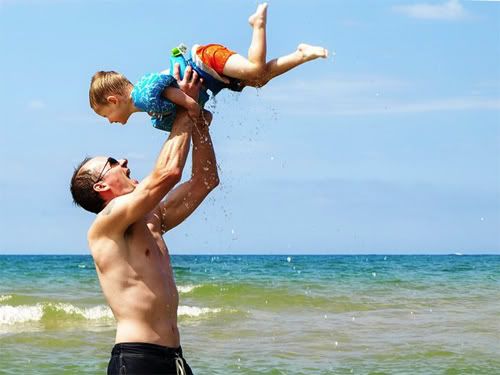 Try to snag the best spot to watch the sunset.
And play in the sand.
Clayton on the left, Zack in the middle, and one of the boys' cousins on the right.
What family traditions do you hope to pass on?